Introducing Our Newest Heavy Tow Truck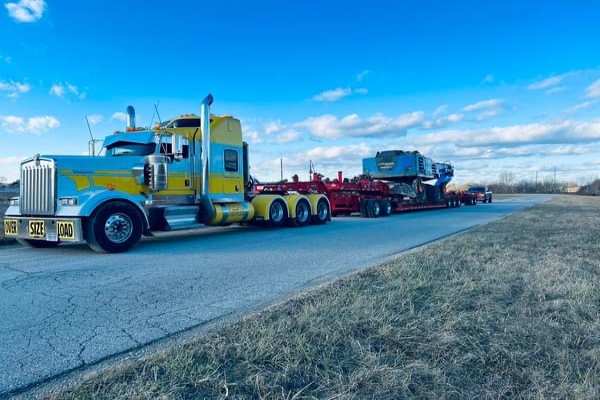 Interstate Towing is proud to add a state-of-the-art heavy tow truck to its already impressive fleet. As the trusted towing company in Cleveland and its surrounding areas, the Interstate team is committed to providing its customers with the best. Whether it is the most experienced and trained teams or the best equipment, Interstate is always one step ahead! 
Since 1977, Interstate Towing and Transport Specialists have been proudly serving the Cleveland area. With decades of experience under their belt, you can be sure that the crew knows heavy towing! Individuals and companies alike know that using Interstate means that they will receive stellar service and the heavy tow truck that they need to get the job done right. 
As an experienced towing company, Interstate knows that not heavy tow trucks are not built the same. The latest addition to their fleet is a Magnitude 60HD MX, a heavy tow truck that is specifically built to handle all the special requirements of the construction industry.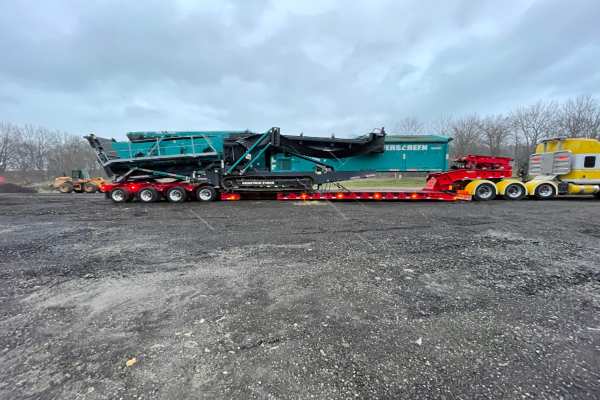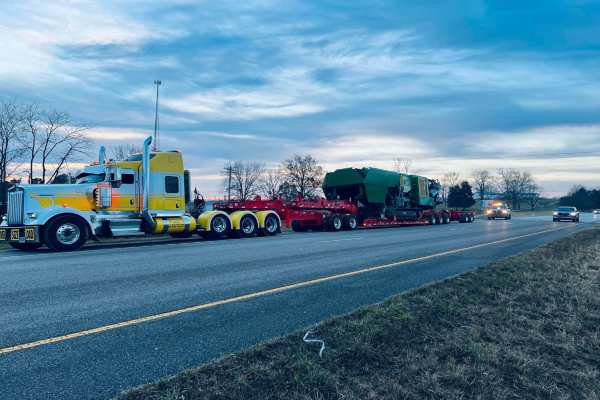 Heavy Tow Truck Capabilities
Interstate's new heavy tow truck is a 60-ton RGN stretch trailer. The Magnitude 60HD MX Lowbed Trailer has a modular extendable deck and a modular tridem bogie, with the ability to stretch out to up to 50 feet of well spacing.  
The impressive heavy tow truck can haul up to 120,000 lbs on the deck along with our 2-3-2 capabilities. In addition, it has a 22′ loaded deck height and 6" ground clearance, and a deck width of 8 feet and 6 inches. This hydraulic gooseneck lowbed trailer is perfect for use in the construction industry and has all the capabilities needed for a heavy tow truck on a construction site. 
If you are a construction company in need of a heavy tow truck that can meet all of your construction requirements, you will be happy to know that Interstate has got the heavy tow truck for you. This heavy tow truck is an important addition to our fleet.  Along with our years of expertise, we guarantee that we can complete your heavy tow job efficiently and accurately.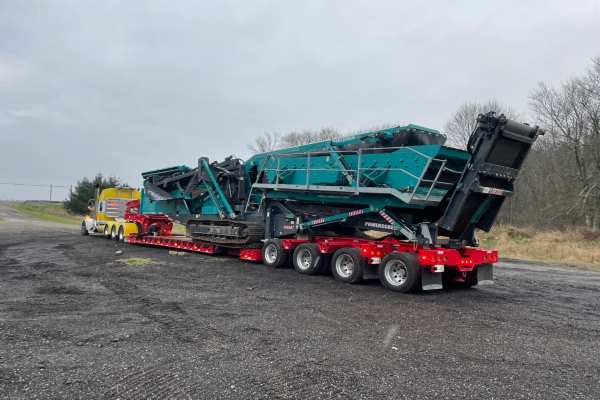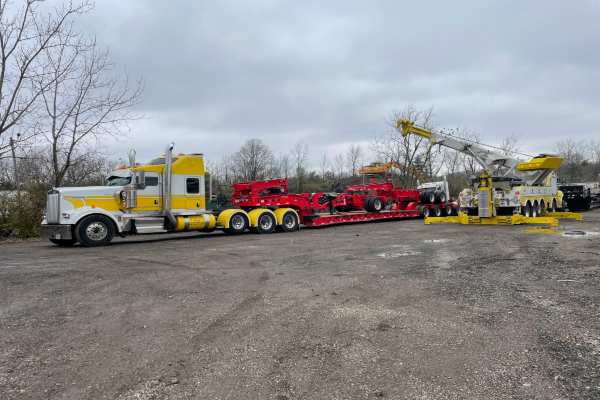 For over 40 years, Interstate Towing has been trusted by over 7 Ohio counties around the Cleveland area. As the heavy towing professionals, we have the heavy tow truck and the experienced crew for your next heavy towing job. The Interstate Towing team would like to thank our customers for their support and loyalty. We are proud to meet your growing needs and are here to provide you with our expert and reliable heavy towing services. 
We at Interstate are excited to unveil our latest heavy tow truck, the Magnitude 60HD MX Lowbed Trailer. For all of your heavy towing and transportation needs, give our dispatchers a call today at (330) 425-4111. Our experienced and friendly team is standing by and ready to serve you 365 days a year, 24 hours a day! We look forward to serving you soon!