Cleveland Heavy Rigging Services
Cleveland Heavy Rigging Services
Interstate Towing & Transport has years of professional experience offering expert heavy rigging services in Cleveland and surrounding areas. Our heavy rigging team has ample technical expertise in providing rigging for construction, medical, electrical, HVAC, and other heavy equipment. From simple jobs to challenging projects, we promise to exceed your expectations for heavy rigging services.
For more information, reach out to our Heavy Rigging team at 330-425-4111.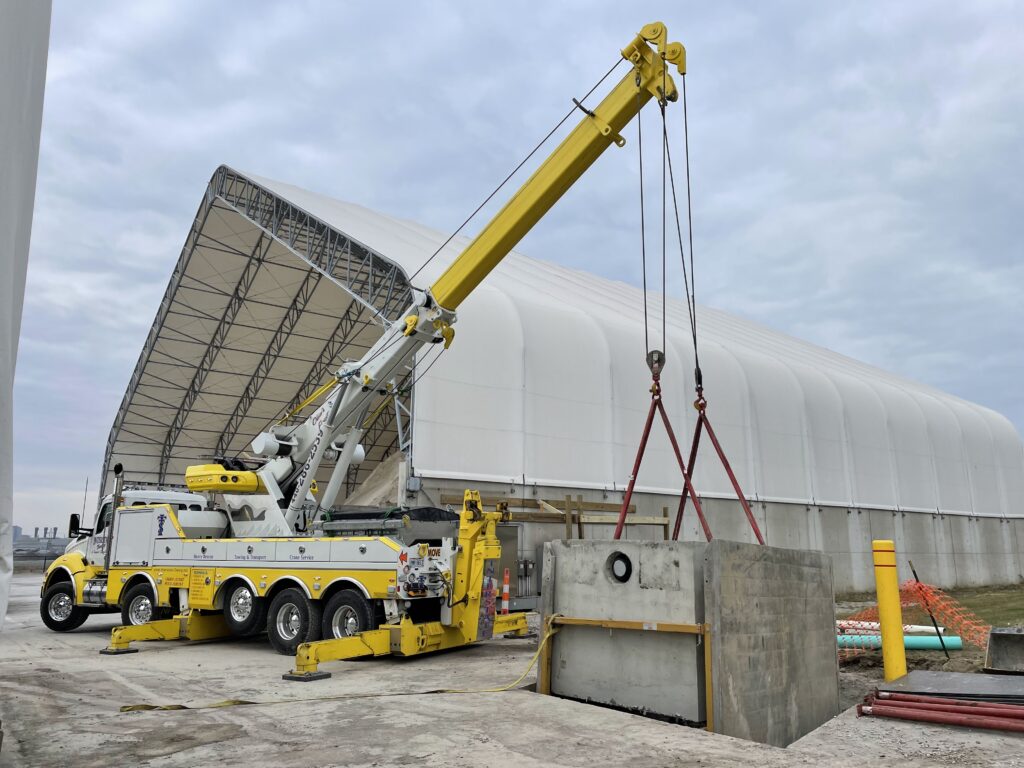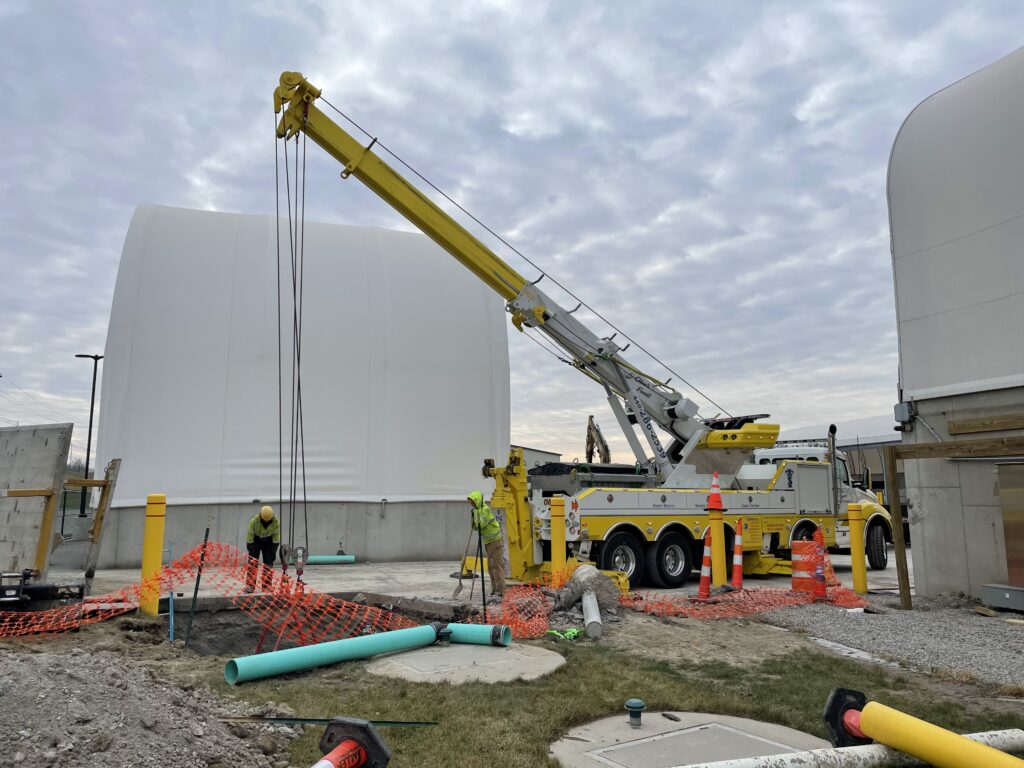 Ask the Cleveland Rigging Experts: What is Heavy Rigging?
When you need to transport or install heavy equipment or machinery, heavy rigging is the best way to accomplish this task. Heavy rigging involves the use of cranes, pulleys, and other overhead lifting systems to make easy work of moving heavy loads that would otherwise be impossible to transport.
Heavy rigging goes beyond the actual act of lifting the equipment or machinery. In fact, this service requires close consideration of many complex facets to ensure the safety of all involved and prevent damage to the items being lifted.
As your trusted Cleveland rigging experts, Interstate Towing & Transport is able to complete the entire heavy rigging process. This generally consists of lifting the equipment onto a flatbed and transporting it to its new destination before placing it in its final position. Our certified crane operators ensure that your load is securely fastened by adhering to capacity specifications of the crane and any necessary attachments.
Interstate Towing's Specialized Rigging Equipment
Heavy rigging is not a simple task. As such, specialized rigging equipment is necessary to ensure the success of the operation. Managing, rigging, and transporting machinery and equipment requires advanced technologies run by qualified professionals. Fortunately, Interstate Towing & Transport has just that. Our heavy rigging equipment includes:
A variety of cranes that can handle up to a 115 ton capacity
Rough terrain and warehouse forklifts from 8,000 lbs. to 15,000 lbs.
Rigging equipment with lift capacities ranging from 40 to 700 tons
Heavy duty dollie systems
Lowboys from 40 ton to
55 ton Air dollies
Step decks
Flatbed trucks
Heavy towing equipment
Mobile rotators
Boom cranes
Bare cranes
Manlifts and forklifts
Hydraulic truck crane
Rough terrain cranes
Crawler cranes
And more!
No matter the goals of your company, we have the tools needed to help you get the job done right the first time. Contact Interstate Towing and Transport to start planning your heavy rigging job.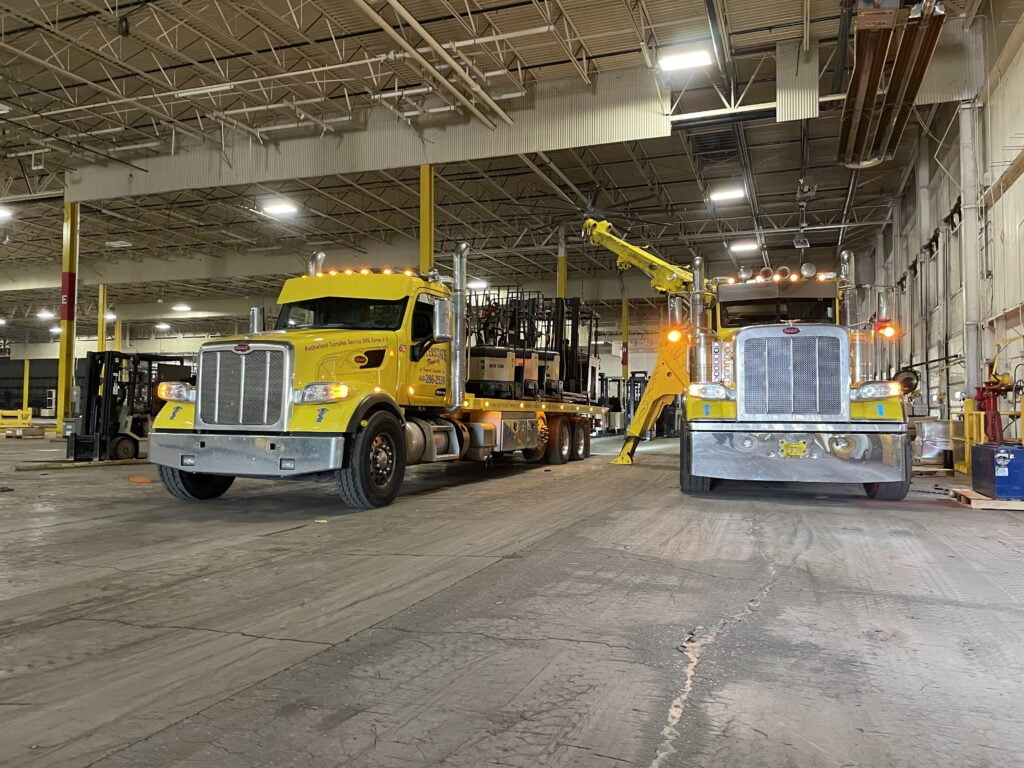 Plant and Equipment Relocation
When you are relocating your plant, factory, or other headquarters, it can be an exciting time for your business. However, plant and equipment relocation is quite a major feat, and when done improperly, can be a source of significant frustration. Choosing the proper plant and equipment relocation specialist can make or break your move.
Although each plant and equipment relocation project is unique, there are typically three parts of the process: heavy rigging, packaging, and transport. Once the equipment has been rigged, we are able to package it for transport and then offload it once it arrives. It pays to work with a partner who understands the intricacies of plant and equipment relocation.
With Interstate Towing & Transport on your side, you can trust that your relocation will be a success. Our team develops a seamless plan to handle industrial relocations so that you can focus on the day-to-day operations of the business.
Industrial Rigging and Heavy Lifting Services
Working with heavy machinery poses interesting challenges, and this is also the case for transporting this heavy equipment via industrial rigging and heavy lifting services. Not all industrial rigging companies are created equally, which is why you will want to select one with the proper heavy lifting equipment and resources for the job.
Interstate Towing & Transport has a skilled team of experienced industrial riggers that will care for your valuable equipment from start to finish. We thrive on identifying simple solutions for complex industrial rigging projects with our heavy lifting services.
Eliminate the hassle and guesswork of industrial rigging and heavy lifting jobs. Allow Interstate Towing & Transport to assist you in maneuvering, lifting, transporting, and placing your machinery and equipment. We get the job done on time and within the specified budget.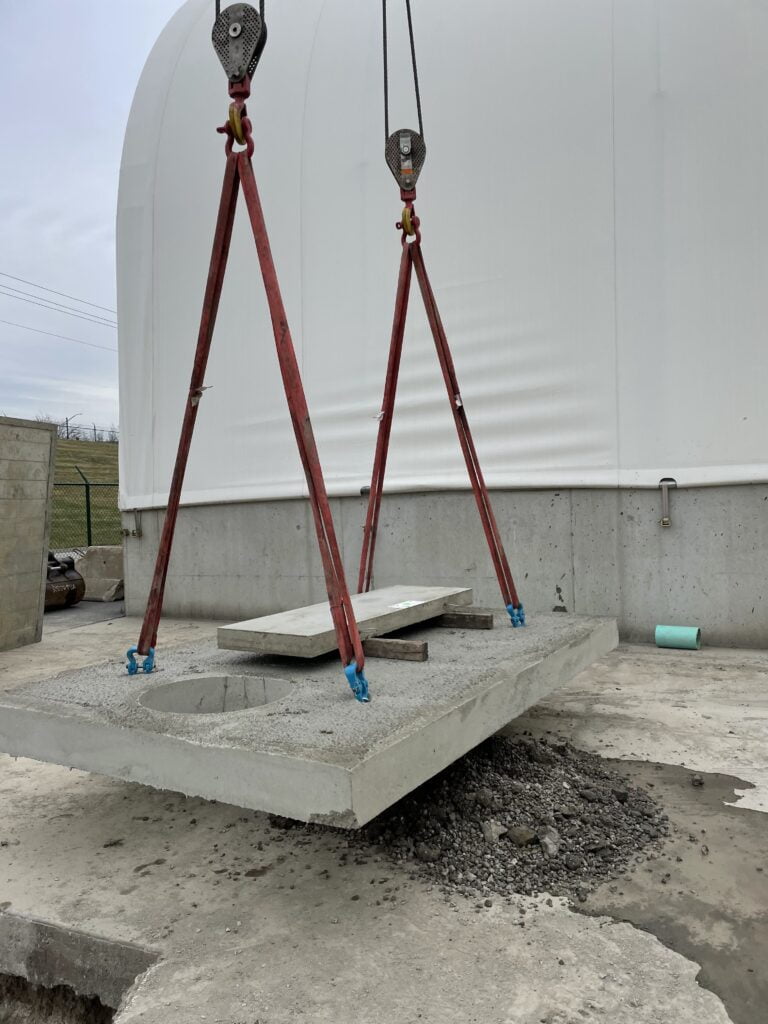 What Type of Heavy Equipment Do We Move?
One thing that sets Interstate apart from other industrial and heavy rigging companies is that we recognize that there is no such thing as a "one size fits all" solution. We understand that each job presents distinctive obstacles. This acknowledgement means that we give each job the attention to detail and care that it deserves. Our skillset is such that we are able to move the following types of heavy equipment:
Construction Equipment
Boilers
Industrial Processing Equipment
Transformers
Medical Equipment
HVAC Equipment
Computer Numerical
Control Machinery
Motors
Pumps
HVAC Hoisting
HVAC Delivery
Rigging Service
Heavy Duty Recovery of Specialized Equipment
Heavy Duty Recovery of Construction Equipment
Heavy Duty Recovery of Farm Equipment
Cargo Load Shifts
Cargo Load Swaps
Lumber Lifting
Construction Material Placement
Overturned Trailer Recovery
Undecking Trucks and Semis
Precast Concrete Placement
Landscaping Material Placement
Trailer Stacking and Unstacking
Train and Caboose Placement
Plasma Cutters including Crossfire, STV, Eastwood, Robotec and other models.
Electrical Discharge Machines
Lathe CNC Machines including CNC turning lathe, Swiss-style lathe / Swiss turning center, Combination lathe / 3-in-1 machine as well as center lathe, bench lathe, toolroom lathe, turret lathe, capstan lathe, gang-tool lathe, multi spindle lathe, mini-lathe, micro-lathe, brake lathe, wheel lathe, pit lathe, and vertical lathes.
Numerical Control Milling Machines, both vertical and horizontal, including knee-type, ram-type, bed-type, or planer-type.
Water Jet Cutter, including the Thibaut
Waterjet cutting machine
Punch Presses
Generators
Shipping containers
And more!
Crane Rental Service Area
When it comes to crane rental equipment, you need a provider that is within range of your project. Interstate Towing and Transport is always here to assist with crane rental needs in Cleveland, Bedford Heights, Twinsburg, Norwalk, Chardon, and surrounding northern Ohio areas.
For a heavy rigging company with the expertise, equipment, and experience for your project, we are your reliable option. Whether the project is large or small, we can help you bring it to fruition. Our experts prioritize safety and efficiency.