Rigging is an inherently risky service that requires great attention to detail. The best rigging companies come prepared with a plan for every lift. To minimize risk, Interstate Towing & Transport identifies, addresses, and controls risks for each phase of an overhead lift. Here are some of the rigging best practices we follow.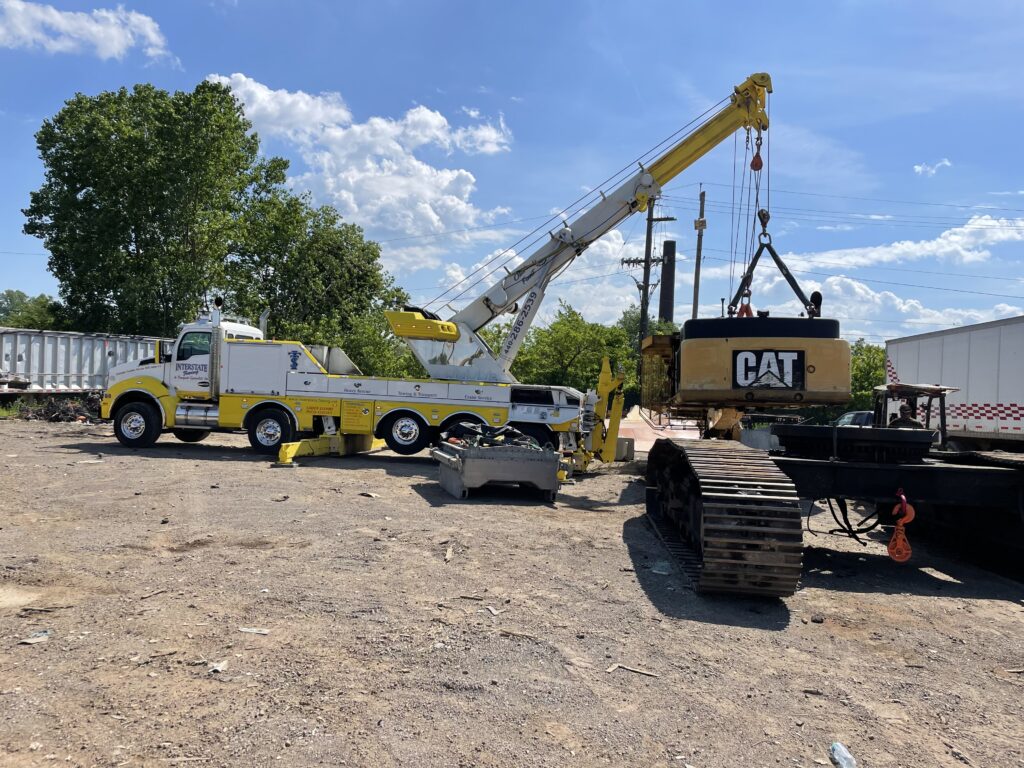 Correct Rigging Best Practices
As a heavy rigging company, we never cut corners and always adhere to rigging best practices. This ensures that we are able to complete all overhead lifts with precision, accuracy, and safety.
A vertical hitch utilizes a hook attached to the sling while the other end is connected to the load. Slings with a vertical hitch allow for full lifting capacity. Generally, we use more than one sling to avoid rotation or twisting. Vertical hitches are not used for loose or long materials as well as unbalanced loads.


Choker hitches incorporate a sling around one end of the load with the other end on a hook. Sometimes, a wood block may be placed between the hitch and load for optimal grip and angle of the choke. These are never used on loose bundles and we always ensure that the sling is long enough for efficiency of the choke.


A double-wrap choker hitch describes full, all-encompassing contact with the load to compress it and prevent slippage out of the sling. We never overlap slings at the bottom of the load.


Basket hitches consist of a sling cradling the load and attachment to both eyes overhead. Load control is maximized with the use of multiple slings and by avoiding this mechanism for off-balance loads.
Partner With an Industrial Rigging Company That Follows the Rules
Taking shortcuts is a sure way to bring danger into any situation, but particularly industrial rigging. For this reason, we strictly follow rigging best practices to make your job a success. For crane rental equipment, heavy rigging, heavy equipment and machinery moving, and more, contact Interstate Towing and Transport. We are here to help!