Interstate Towing is the Top Crane Rental Company in Cleveland
Interstate Towing is the Top Crane Rental Company in Cleveland
Do you need a lift from a Cleveland-based crane rental company? Interstate Towing & Transport has more than four decades of experience with heavy rigging. These skills and expertise give us unique insight into the needs of those looking for a reliable crane rental company. We offer a large, modern fleet of crane rental equipment in Cleveland, Bedford Heights, Twinsburg, Norwalk, Chardon, and surrounding northern Ohio areas.
For more information, reach out to our Crane Service team at 330-425-4111.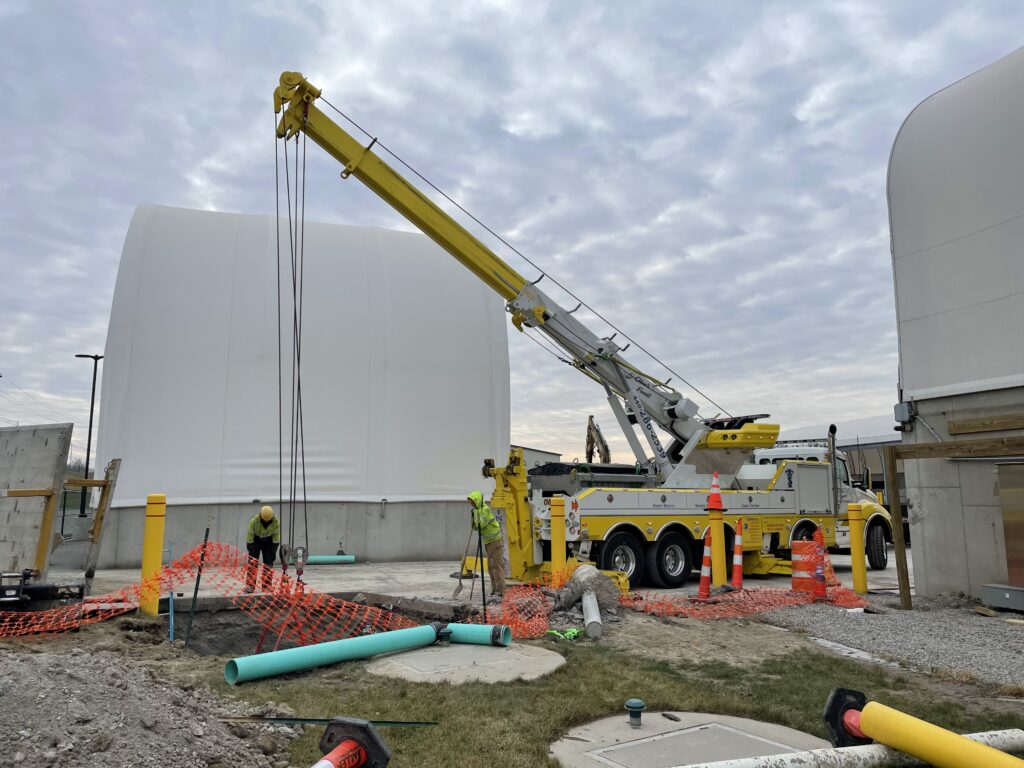 Our Line of Cleveland Industrial Crane Rental Equipment Includes
Each job that comes across our radar is unique, requiring different equipment and capabilities. This is why Interstate Towing & Transport offers Cleveland's most expansive inventory of industrial crane rental equipment. We have a variety of different drive, fuel, and power types as well as lift capacities, lift heights, operating heights, and reaches. This includes:
Rigging equipment with lift capacities ranging from 40 to 700 tons
Heavy towing equipment
Mobile rotators
Boom cranes
Bare cranes
Manlifts and forklifts
Hydraulic truck crane
Rough terrain cranes
Crawler cranes
A variety of cranes that can handle up to a 115 ton capacity
Rough terrain and warehouse forklifts from 8,000 lbs. to 15,000 lbs.
Rigging equipment with lift capacities ranging from 40 to 700 tons
Heavy duty dollie systems
Lowboys from 40 ton to 55 ton
Air dollies
Step decks
Flatbed trucks
And more!
Our inventory is stocked with only the best manufacturers in the industry, including:
DMG
Palmgren
Grizzly
Vectrax
Clausing
Doosan
Haushu
Okuma
Haas
Star
Chevalier
TSUGAMI
VersaCrane
Terex-Demag
Liebherr
Manitowoc
Demag
Sany
Grove
Tadano
Grove/Broderson
Galion
And more!
Crane Rental Services From a Top Crane Rental Company
Interstate Towing & Transport is Cleveland, Ohio's trusted choice for a crane rental company. We provide crane rental equipment and services throughout northern Ohio and surrounding areas. With a wide offering of top-of-the-line crane equipment, you can have confidence knowing that we have the perfect solution for your rigging project. From small jobs to larger ones and everything in between, we have a crane rental option to fit your needs and job specifications.
As the premier crane rental company in the area, we have gathered a wide variety of experience to help your crew assess, organize, and plan heavy lifts. Allow our staff of experienced crane operators and engineers to assist you in finding crane rental equipment to ensure your project goes off without a hitch. No matter your needs, we are the top crane rental company to help you find success.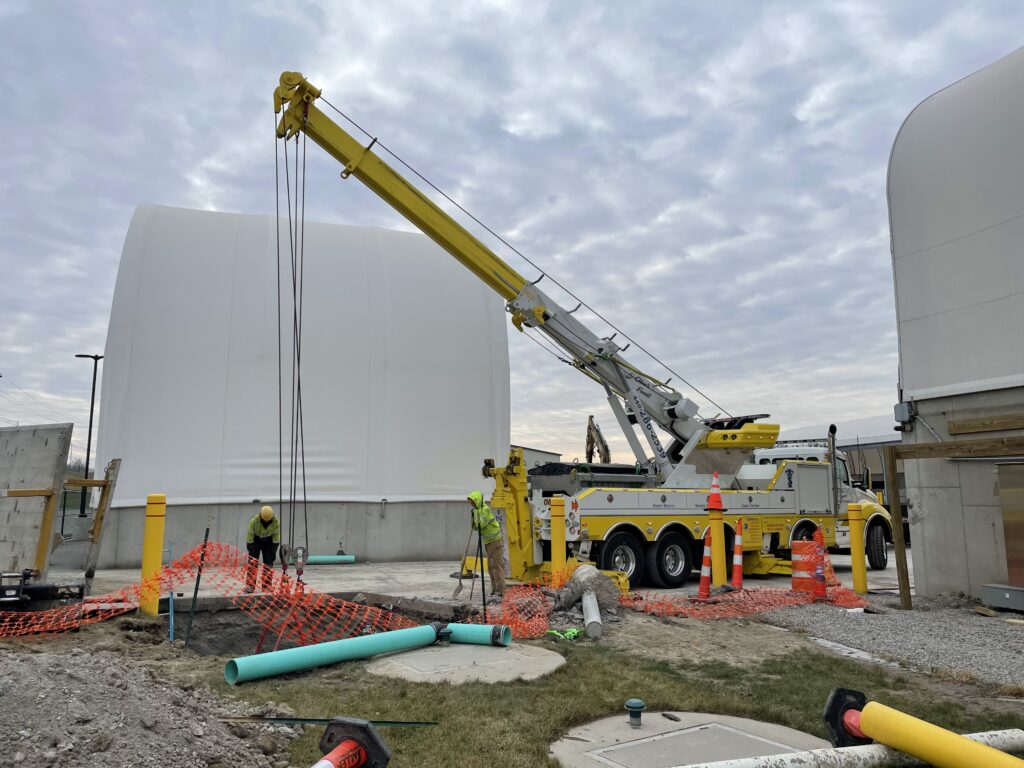 Mobile Crane Service in Cleveland
Mobile crane service requires crane rental from a trusted provider like Interstate Towing & Transport. Our mobile crane services are available by way of boom trucks and hydraulic cranes.
Interstate Towing assists business throughout the Cleveland metropolitan area using our mobile crane rental services. Through the use of modern heavy towing equipment, mobile rotators, and more, Interstate Towing is able to play the role of hydraulic truck crane.
For hydraulic cranes, the mechanics are in the name. The crane operates by way of a hydraulic system that lifts extremely heavy loads. These are best used for shipping containers, in addition to the moving, disassembly, and assembly of large scale infrastructure like satellite towers and cell phone towers.
Our crane rental services also extend to boom crane services where we move industrial equipment in and around factories. The boom trucks come equipped with a rear-mounted crane on the vehicle. It is not uncommon to find these mobile crane options at project sites that require transport of massive loads ranging from 3 to 40-tons and between 100 to 150 feet.
No matter what your mobile crane service needs are, Interstate Towing & Transport can recommend an option that suits the job.
Crane Rental Equipment & Certified Crane Operators in Cleveland
At Interstate Towing & Transport, not only do we believe in a job well done, we also prioritize the safety of everyone involved. All of our crane operators are certified by the National Commission for the Certification of Crane Operators (NCCCO). Our Certified Crane Operators can recommend the best course of action, and necessary crane rental equipment, and even assist with the job to safely bring your vision to life.
Our knowledgeable and certified crane operators offer a variety of options to get your project going. Whether you require comprehensive turn-key rigging or are seeking an autonomous solution with regular maintenance, we oblige any project requests.
Partnering with Interstate lets you rest easy knowing that each of our CCO-certified crane operators is trained in the most advanced industry methods and safety protocols. Our commitment to professional crane rental equipment maintenance is the perfect answer for reliable crane services.
Crane Lifting Technology
Cranes are great for all of your overhead lifting needs. You understandably want the best technology to enhance productivity of your project, as well as ensure safety. Interstate Towing & Transport's crane lifting technology does just that. Consider the following crane lifting technology that our equipment utilizes:
Our crane rental equipment comes equipped with key crane lifting technology to enhance your experience. You will always receive the safest, most efficient crane technologies when you choose Interstate Towing and Transport.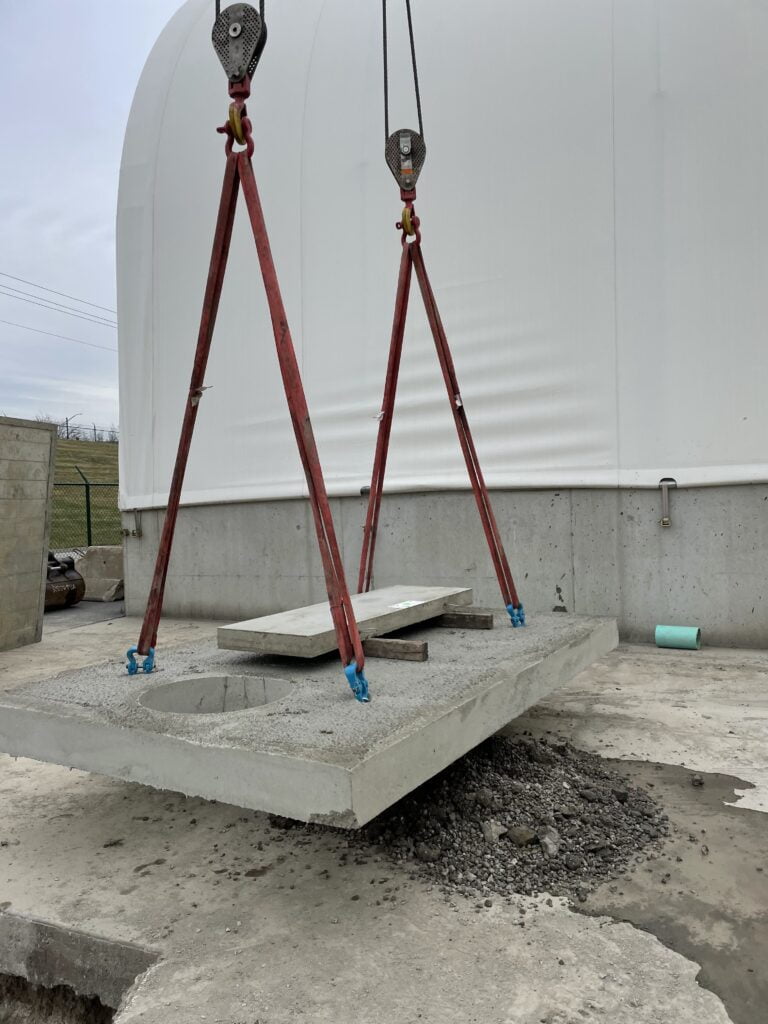 What Type of Heavy Equipment Do We Move?
Interstate Towing & Transport is here to solve all of your heavy lifting needs. We truly do it all – from HVAC hoisting and construction material placement to underwater recovery jobs and salvaging. Our services include but are not limited to:
Construction Equipment
Boilers
Industrial Processing Equipment
Transformers
Medical Equipment
HVAC Equipment
Computer Numerical
Control Machinery
Motors
Pumps
HVAC Hoisting
HVAC Delivery
Rigging Service
Heavy Duty Recovery of Specialized Equipment
Heavy Duty Recovery of Construction Equipment
Heavy Duty Recovery of Farm Equipment
Cargo Load Shifts
Cargo Load Swaps
Lumber Lifting
Construction Material Placement
Overturned Trailer Recovery
Undecking Trucks and Semis
Precast Concrete Placement
Landscaping Material Placement
Trailer Stacking and Unstacking
Train and Caboose Placement
Plasma Cutters including Crossfire, STV, Eastwood, Robotec and other models.
Electrical Discharge Machines
Lathe CNC Machines including CNC turning lathe, Swiss-style lathe / Swiss turning center, Combination lathe / 3-in-1 machine as well as center lathe, bench lathe, toolroom lathe, turret lathe, capstan lathe, gang-tool lathe, multi spindle lathe, mini-lathe, micro-lathe, brake lathe, wheel lathe, pit lathe, and vertical lathes.
Numerical Control Milling Machines, both vertical and horizontal, including knee-type, ram-type, bed-type, or planer-type.
Water Jet Cutter, including the Thibaut
Waterjet cutting machine
Punch Presses
Generators
Shipping containers
No matter whether you have serious construction needs or are looking for help with a smaller situation, Interstate Towing & Transport can handle your heavy lifting needs
Industrial Rigging and Heavy Lifting Services
When you need to transport or install heavy machinery and equipment, industrial rigging is the means used to do so. Finding an industrial rigging company that offers heavy lifting services for your project can be a real challenge. This is why Interstate Towing & Transport offers heavy rigging for all of your needs.
Our heavy rigging team is composed of heavy lifting experts with the proper straps, cables, cranes, and other machinery for any job. We know how to properly secure equipment to prepare it for transport. This is all done while abiding by safety regulations and hazard management protocols.
From moving machines around your warehouse to moving equipment from one location to another, we have an industrial rigging service to fit the bill. Contact Interstate Towing & Transport for heavy equipment moving, heavy hauling, and industrial rigging today.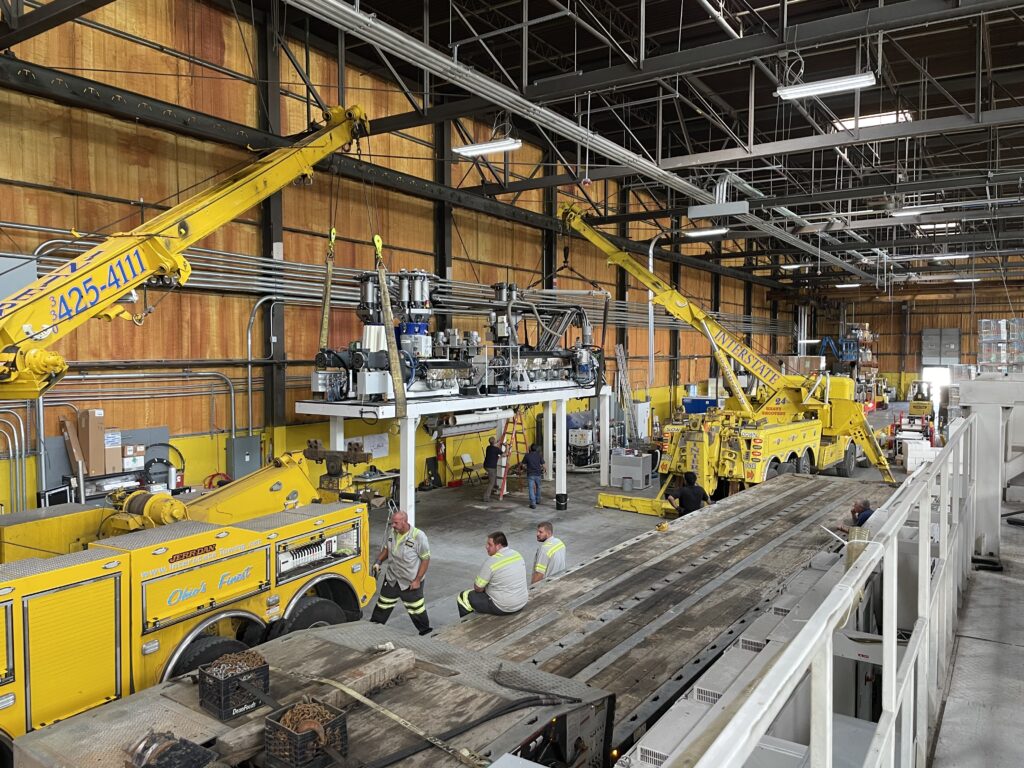 Crane Rental Service Area
When it comes to crane rental equipment, you need a provider that is within range of your project. Interstate Towing and Transport is always here to assist with crane rental needs in Cleveland, Bedford Heights, Twinsburg, Norwalk, Chardon, and surrounding northern Ohio areas.
Our crane rental service area is expansive to accommodate your project, no matter the size or location. With a proven record of success and safety, you know you are in good hands. No matter how complex the job, we are effective, efficient, and always ready to help.