Heavy Equipment Towing Twinsburg, OH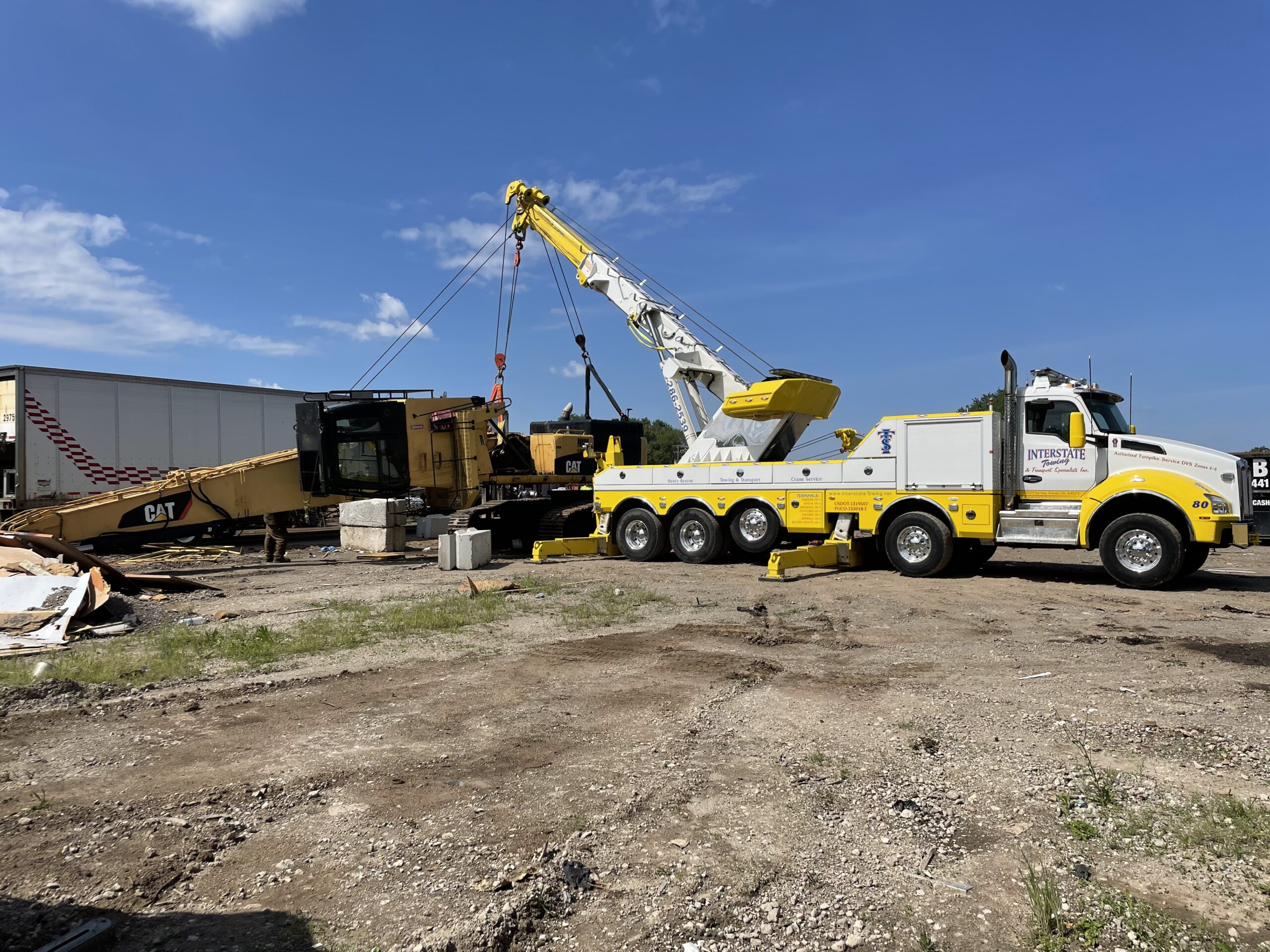 Since 1977, the Interstate Towing team has provided Twinsburg with heavy equipment towing, expert crews, and state-of-the-art equipment. Trusted by the Twinsburg community for decades, we have assisted individuals and businesses with their heavy equipment towing jobs.
Our heavy equipment towing company is fully licensed and insured and our comprehensive insurance covers your vehicle and construction equipment. The drivers and operators at Interstate are WreckMaster certified and take continuing education courses so that they are up to date with new techniques and safety standards. Call us now for all of your heavy equipment towing needs!
Our 24-hour heavy equipment towing service in Twinsburg, OH includes the following:
Construction Vehicle Towing Twinsburg, OH
Earth Moving Equipment Towing Twinsburg, OH
Excavators Towing Twinsburg, OH
Bulldozers Towing Twinsburg, OH
Skidsteers Towing Twinsburg, OH
Scissor Lifts Towing Twinsburg, OH
Dump Trucks Towing Twinsburg, OH
Commercial Trailer Towing Twinsburg, OH
Cargo Container Towing Twinsburg, OH
Building Material Towing Twinsburg, OH
Building Equipment Towing Twinsburg, OH
Construction Equipment Towing Twinsburg, OH
Gazebos Towing Twinsburg, OH
Hydraulic Equipment Towing Twinsburg, OH
Prefabricated Homes Towing Twinsburg, OH
HVAC Unit Towing Twinsburg, OH